About Al Salam Specialist Hospital
Al Salam Specialist Hospital, located in a strategic location in Riffa by Estiqlal Highway, is designed and equipped to comply with local and international health regulations. It provides a broad range of services such as inpatient, outpatient, diagnostic and interventional services, clinical laboratory services, operating room services, physiotherapy, as well as other medical services.
Our Values (SALAM)
• S: Sensitive to our patients needs and expectations
• A: Available to our patients when they need us
• L: Loyal to our staff and patients alike
• A: Authentic and time tested standards yet progressive in thinking
• M: Moral and Ethical in our practices and dealings
Vision
To be the first hospital of choice in the Gulf region for patients, physicians and employees by providing compassionate patient centered quality care with the highest level of personal integrity and business excellence.
Mission
• Provide highest standards of care and clinical excellence to our patients
• Make no compromise on patient safety
• Deliver an integrated and affordable healthcare solutions
• Treat all patients with dignity, fairness and respect
• Lead with high standard of ethics



Fully equipped
Operation Theaters
with 5 recovery beds
Neonatal Intensive Care Unit (NICU) Beds
Fully Equipped Labor Rooms
Fully Equipped Intensive Care Units (ICU) Beds
Our Logo
With a pair of caring hands, a listening ear and an open heart, our care givers look after our patients well beyond their physical recovery by providing social and emotional support thus making a difference in the patients' life. Pure, and humble as they are known to be, doves make for a beautiful sight. Doves lend a sense of freedom; they are the universal symbol of peace, humanity, and love. These beauties have struck a chord with the human race with their innocence. .
Doves are considered birds who mate for life, and are extremely loyal. They raise their young ones with great care and dedication. They build their nests in areas near human settlements. In a way, this may have given people the opportunity to witness the immense love, care, and loyalty displayed by white doves. They are harmless birds and feed on fruits, plants, and seeds. People quickly associated doves with peace, love, and dedication .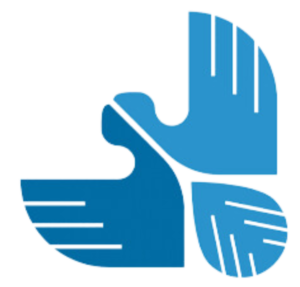 Emergency Services 24/7
Outpatient Services
Inpatient Services
Surgical Services
Endoscopy Services
Day care Unit
Dental Services
Physiotherapy Services
Pharmaceutical Services (inpatient pharmacy, 24/7 outpatient pharmacy)
Ambulance Service
Critical Care Services
Diagnostic Service

Laboratory
Radiology
CT 128 slice
MRI 1.5 Tesla (Ambient experience)
X-Ray, Ultrasound,

Mammogram, BMD,
Fluoroscopy
Internal Medicine
Neurology
Pulmonology
Endocrinology
Gastroenterology
Cardiology
Dermatology
Rheumatology
Family Medicine
Pediatric Department
General Surgery
Bariatric Surgery
Hepatobiliary Surgery
Gastrointestinal Surgery
Vascular Surgery
Breast Surgery
Urology
Orthopedics
Sports Medicine Surgery
Pediatric Orthopedics
Spine Surgery
Arthroplasty
Plastic Surgery
Pain Management
Obstetrics & Gynecology Department
ENT Surgery
Dental Department
Rehabilitation & Physiotherapy
Radiology Department
Laboratory
Emergency Department 
Dr. Abdulmajed Alawadhi
Vice Chairman
---
Dr. Abdulhai Alawadhi
Director
---
Ms. Wedad Abdullah Fouad Abubshait
Director
---
Mr. Hussein Fares
Director
---
Dr. Khalid Alawadhi
Director
---
Executives
| | |
| --- | --- |
| Mr. Ahmed Al Sayed | CEO |
| Dr. Mohamed Al Sowaidi | Medical Director |
| Mr. Elmahi Suliman Mohamed  | COO |
| Ms. Nawal Buhaid | Chief Nursing Officer  |
| Mr. Adnan Maqsood  | SFO |