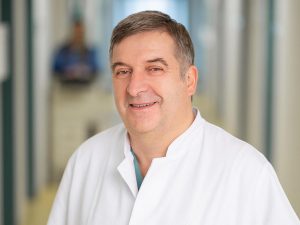 AlSalam Specialist Hospital is pleased to launch the International Visiting Professor (IVP) Program through which it will bring most renowned Professors from Germany and other countries across the globe and to boost the medical tourism in Bahrain. Moving forward with this vision,
Prof. Dr. Thomas Romer who is one of prominent Obstetrics & Gynecology Consultant from Germany will be available at ASSH from September 5 to 9, 2021. Dr. Romer, professor from the University of Cologne-Germany, carries core expertise in the treatment of severe cases of endometriosis,
reconstruction of uterine malformations, myoma operations when planning to conceive & other major surgeries through minimally invasive and safe methods.
IVP Appointments